To meet the growing demand for industrial precision processing, we have creatively developed the diode end-pumped Q-switched UV laser marking machine. It is small, compact and low power consumption. This laser machine can meet the requirements of most industrial precision processing.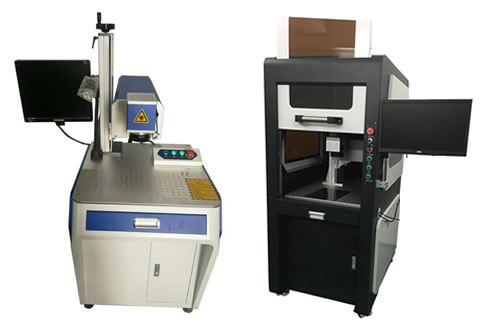 Features:
Fully sealed cavity
Excellent power drift < 2%
Low power consumption
User-friendly GUI
Long life span
Applications:
Short wavelength with high photon energy
Micro & precision machining
Heat sensitive processing
Cutting, marking, drilling, and prototyping
Flexible PCB, PCB, wafer, glass, IC industrials
Optional:
Auto Z axis
XY stage
Rotary table
Flip/flop stage
Vision system
Loading/unloading stage
Enclosed cabinet
Specifications:
Model:
STX-UV3
Laser parameters
optical maser
UV laser
Laser wavelength
355nm
Average output power
3W
Modulation frequency range
20kHz~80kHz
Galvo parameters
Maximum speed
7000mm/s
resolution
0.001mm
Re-positioning precision
0.003mm
Optical output Characteristics
Marking range
110*110mm or 200*200mm
Minimum line width
0.01mm
Minimum height of characters
0.2mm
Cooling system
Cooling way
Water Cooling
System properties
Laser power supply
0.5KW/AC220V/50Hz
Environmental requirements
0 ~ 35 ° C, 90% or humidity
Remarks:
Other laser power level 5W/10/15W available.
Other laser wavelengths 1064nm/532nm available.
More configurations available as shown as follows:
Application Notes:
Marking field: Marking field depends on scan lens (f-theta lens) once other parameters and parts are confirmed. Large field sizes demand the use of lenses of long focal length. In turn, this leads to increase focused spot size and decrease laser power density on the workpiece. Thus reasonable mark field should be carefully selected. If both small focused beam diameter (narrow line width) and large marking field are simultaneously required, a XY moving table is recommended for best performance. However, there may be a little alignment along the junction edges of neighbour pisions since the moving accuracy and resolution are always limited.
Focused beam diameter: The focused beam diameter is related to f-theta lens, beam expander and laser parameter (beam quality, beam diameter, beam pergence etc). Higher laser power always needs larger beam diameter and thus results in worse beam quality (such as larger pergence angle etc) and further results in larger focused beam diameter.
Mark linewidth: in order to get narrow linewidth, 1) you may use the f-theta lens with smaller mark field and beam expander with larger beam expansion ratio. 2) You may increase beam quality by inserting an aperture inside laser resonator. 3) you may increase the marking speed.